Leadership Coaching with Theresa Haenn
How would you answer these questions:
• Are you able to do what you do best every day?
• Is your nonprofit organization fulfilling its mission at its very best?
• Are you confident that your whole team, including staff and volunteers, is committed to consistently doing high-quality work?
Leadership is a way of being and showing up as your best self – every day. Leaders are responsible for sharing their vision of success and helping their team members consistently perform at the highest level so that your stakeholders (clients, donors, community members) know that you are making an impact.
Before you can effectively lead others, you will benefit by knowing how you lead yourself. What is it that makes you an impactful and effective leader? How can you leverage the things you do well and be even better?
Traditional management focuses on fixing problems. Admittedly, we can't be great at everything, which is why it is important to build on what you already do well and find someone who can help you in the areas that are not your strengths.
This is the power of strengths-based leadership – knowing what you do very well and intentionally focusing on those talents to consistently perform at your highest level.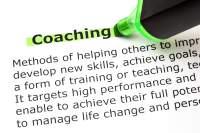 In my career I:
* Spent 15 years leading my family business that grew from <$400,000 to >$1 million in less than 10 years. How? By focusing on what our clients needed and offering the benefits that helped our employee's families most.
* Spent the last 24+ years in the not-for-profit sector leading teams and organizations that raised more than $150 million to fund medical research, serve homeless families, provide education and bring relief and opportunity to families in the global south.
* Honed a values-based leadership style that helps board volunteers and C-Suite leaders make a difference for their organization, stakeholders, community, and the people they benefit.
* Committed to a life of continuous learning and sharing that knowledge with others.
* Built a boutique consulting company dedicated to helping passionate people make a difference in their community. During this time, I have studied and been certified by highly respected and nationally recognized organizations in the coaching and fundraising sectors.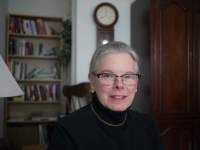 Rising Leaders in Nonprofits Coaching Offer
Coaching for Rising Leaders in Nonprofits in Preparation for the C-Suite
You may be an excellent Program Director or Development Director, and now you are becoming the Executive Director. Congratulations! This program is designed to shorten the learning curve and help you step into your new role, and all the accompanying public responsibilities, with ease and strong executive presence.
This is a bespoke coaching program that will include the CliftonStrengths® Assessments and Reports as needed in combination with BoardSource materials as a foundation in leading your Board of Directors, and if needed, support for your fundraising and development operations.
This program is approximately four to six-months and will include private one-on-one coaching for the rising leader as well as periodic conversations with direct reports and key volunteers. Group training and/or coaching sessions may also take place as appropriate.
Schedule a call to discuss the Rising Leader in Nonprofit program.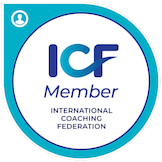 Special Offer for Purposeful Executive Coaching
Doing what you do best every single day.
Designed for leaders and their senior managers (operations, sales, finance) to leverage what they do best and improve the results for their organization. I use the CliftonStrengths® Assessment and these individualized reports to help each leader build upon what they do best.
Included in this ten-session program is an opportunity to engage team members in four group coaching discussions as well as five private one-on-one coaching sessions for each leader.
Upon completing the program, leaders and team members will have:
• Deep understanding of their own strengths and how these strengths propel them to consistent top performance.
• Strategies to achieve each goal and navigate the hurdles and challenges that will present themselves.
• Customized reports for themselves and each of their functional areas of expertise.
• Access to resources available only to coaching clients.
This program typically includes the leader and four members of her/his team. Enrollment is starting now for January 2023 – click here to schedule a call to take advantage of a special offer for Purposeful Executive Coaching and launch your success in 2023!
Schedule a Purposeful Executive Coaching Discussion

Strengths-Based Leadership Development:
In 2019 Gallup published results of their study of employee engagement based on surveys of 1.8 million employees in 49 industries from 73 countries. Comparing organizations (for-profit and not-for-profit) with actively engaged employees versus those with disengaged employees, Gallup found that the organizations with engaged employees had:
24% Less turnover in high turnover organizations.
20% Higher sales.
17% Higher productivity.
Teams whose manager received strengths-based feedback have 12.5% greater productivity and 8.9% profitability.
(Source: Gallup.com)